Tue., Aug. 19, 2014, 8:39 a.m.
Fisher: Only Liberals Support Schools?
As a liberal with a long paper trail, I have never entertained the idea that I could be a political candidate in the state that has been my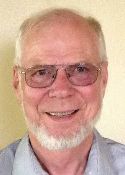 home for nearly 40 years. Idaho has moved too far to the right for that. But it also has never occurred to me that any candidate would be assailed as being too liberal for public office simply because he supported local school levies. Yet, that is the situation in which A.J. Balukoff, this year's Democratic candidate for governor, now finds himself. "A.J. -- You're a Liberal," charges the state's big business lobby in a website attacking the Boise businessman's candidacy. That accusation is repeated several times by the Idaho Association of Commerce and Industry's political arm, the Idaho Prosperity Fund, but the first time it is used it refers to Balukoff's support for local school levies and school construction bonds/Jim Fisher, former Opinion Page editor, Lewiston Tribune. More here.
Question: You're a liberal if you support school bonds & levies? Is this the message of today's Idaho Republican Party? Seriously?
---
---