Tue., Aug. 19, 2014, 9:14 a.m.
Rich Otter Denounces Rich Balukoff
Gov. Butch Otter, the longtime "Happy Warrior" of Idaho politics, who prides himself on running "positive campaigns," has taken on a far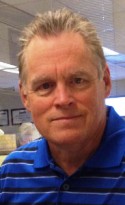 different approach against his Democratic challenger, A.J. Balukoff. And Otter is going against political scripture in the process. Republicans are supposed to cater to the rich while Democrats promote class warfare. What we're seeing here is a wealthy Republican governor attacking his challenger, a successful businessman, for having too much money and spending large sums to finance his campaign. "Help us beat our multi-million dollar Democratic opponent," Otter says in a fund-raising appeal. "(Balukoff) has already started radio and television ads spending roughly $625,000 in the month of August. We need to stop him from buying this election with his self-funding campaign." Otter raises much of his campaign funds the old fashioned way – through lobbyists/Chuck Malloy, Ridenbaugh Press. More here.
Question: What do you make of Otter's claim that Balukoff is trying to buy the gubernatorial election?
---
---