Wed., Aug. 20, 2014, 9:10 a.m.
Be Careful Out There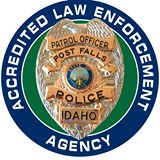 From Post Falls Police Department Facebook: "Complainant reports receiving collection notices from a company that works for Verizon. They advised the account was opened 2 yrs ago and they haven't received payments. Turns out someone used the complainant's identity to open an account. A fraud report was taken."
---
---