Wed., Aug. 20, 2014, 8:40 a.m.
You Don't Know The Real St. Louis
St. Louis is my hometown. Before this month, my explanations of this place were that it's very flat in Missouri and I wouldn't quite call it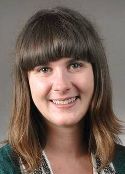 "back East." But now, St. Louis is tear gas and police armed in riot gear, according to the national media. Since the death by a police officer of Michael Brown Aug. 9 in the North County suburb of Ferguson, groups of people have gathered to protest police handling of the case and race relations in general.I can't bear to look, but I can't bear to look away either. And in looking, I am also criticizing -- this is not what St. Louis is like at all. My grandmother said the tensions now exploding have been building for generations and date back to the Civil War era. St. Louis is still one of the most segregated cities in the country/Chelsea Embree, Lewiston Tribune. More here.
Question: Anyone been to Ferguson?
---
---