Thu., Aug. 21, 2014, 8:57 a.m.
City Amends Budget, Adams Votes No
The Coeur d'Alene City Council voted 4-1 to amend its fiscal year 2014 budget to account for $5.3 million in unanticipated costs. Deputy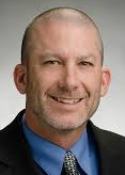 Finance Director Vonnie Jensen explained that a majority of the $5.3 million cost overrun was due to construction of McEuen Park, Front Avenue and the city's wastewater treatment plant. There was also a general fund transfer of $600,000 to cover a deficiency in the city's self-insurance fund. After clarifying some issues he had with the construction carryovers, Councilman Dan Gookin made the motion to pass a resolution setting a public hearing on the budget amendment for 6 p.m., Sept. 16, in the community room of the Coeur d'Alene Public Library. Councilman Steve Adams voted no on the amendment, but did not comment on his vote/Coeur d'Alene Press.
Question: Should Adams have explained his reason for voting no on an important but routine motion like this?
---
---