Thu., Aug. 21, 2014, 1:19 p.m.
GAO: Bergdahl Swap Broke The Law
The Pentagon broke the law when it swapped Army Sgt. Bowe Bergdahl, a prisoner in Afghanistan for five years, for five Taliban leaders,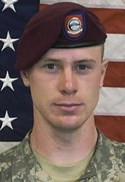 according to a GAO report submitted to Congress today, the AP reports. The nonpartisan Government Accountability Office said the Defense Department failed to notify the relevant congressional committees at least 30 days in advance of the exchange — a clear violation of the law — and used $988,400 of a wartime account to make the transfer. The GAO said the Pentagon's use of funds that hadn't been expressly appropriated violated the Anti-deficiency Act/Betsy Russell, Eye on Boise. More here.
Question: Are you bothered that the Bergdahl swap broke the law?
---
---