Thu., Aug. 21, 2014, 1:08 p.m.
Jones Touts Experience in CdA Visit
Jana Jones, the Democratic Party candidate for Idaho Superintendent of Public Instruction, said the winner of November's general election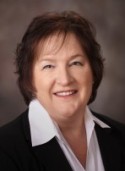 won't have time to learn on the job. "We need to get right back on track and start moving forward again," Jones said Tuesday in an interview with The Press. Jones, who ran and lost to current Idaho Superintendent Tom Luna in 2006, said she has the experience to jump right in and get to work. She has an educational doctorate in educational leadership, and bachelor's and master's degrees in special education. Jones was a classroom teacher in Idaho Falls. She founded and operated Progressive Day School, one of the first early childhood centers in the state to include children with special needs/David Cole, Coeur d'Alene Press. More here.
Question: Have you made your mind up RE: who gets your vote in race for state superintendent of schools?
---
---