FRIDAY, AUG. 22, 2014, 9:17 A.M.
Birchers Out In Force
So, the John Birch Society is manning a booth at the North Idaho Fair this year, to warn people about the, ahem, dangers of Common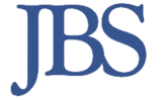 Core and other conspiracy theories. The Constitution Party is also present, as are the Reagan Republicans and the Kootenai County Republican Party. (But then I repeat myself.) 'Tis nice to know that there are still Constitutionalists and Birchers who are willing to stand for their party and beliefs, rather pretend that they're Republicans.
Question: Do you stop to chat with individuals at the poltiical booths at the North Idaho Fair?
---
---