Mon., Aug. 25, 2014, 9:13 a.m.
Robber Hits Downtown Zip Trip
A Zip Trip in downtown Coeur d'Alene (701 Sherman Ave.) was robbed late Sunday, the city police department reported. A man apparently entered the store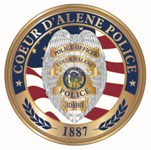 just before 11 p.m. and demanded money, a news release said. The man did not display a weapon. He left with an undisclosed amount of money and ran away to the east. The Kootenai County Sheriff's Office, Idaho State Police and Post Falls Police Department assisted in setting up a perimeter and trying to find the robber, but were unsuccessful. The police intend to release video of the robber obtained from the business. The man is described as: 6 feet or taller, dressed in dark clothing, lighter colored pants. Anyone with information is asked to contact the Coeur d'Alene Police Department at /SR.
---
---