Tue., Aug. 26, 2014, 8:49 a.m.
Colleges Scramble To Boost Security
Gather up these pieces of the guns on campus jigsaw puzzle. See what you can make of them. At Boise State University, President Bob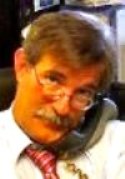 Kustra is spending $1.39 million getting ready for the law that allows anyone 21 and older who has the appropriate paperwork to carry a concealed firearm around campus -- including classrooms -- with the exception of venues serving more than 1,000 people and residence centers. Kustra says he needs metal detectors at BSU's Albertsons Stadium -- even though patrons now are subject to having their accessories searched. There's been no history of illegally armed people detained at these events. And BSU is employing a level of security more in line with the NFL than the NCAA/Marty Trillhaase, Lewiston Tribune. More here.
Question: Will Idaho colleges be safer/same-o/less safe this fall as a result of the new guns-on-campus law?
---
---