Wed., Aug. 27, 2014, 1:08 p.m.
Man Hunt: Unregistered Sex Offenders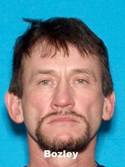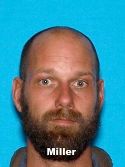 From Post Falls Police Department Facebook page: "BOZLEY, ROBERT ALAN and MILLER, TRAVIS WADE are both wanted at this time for Failure to Register as a Sex Offender. BOZLEY is described as a 50 year old white male, brown hair, green eyes, 6'00" and 190 lbs. MILLER is described as a 37 year old white male, balding brown hair, green eyes, 5'08" and 155 lbs. If you know their location, please contact your local law enforcement agency. Bond is set at $100,000.00 (Note: Bozley and Miller are not suspected to be together. They are only featured in this post together due to the fact that they both have warrants)."
---
---