Kootenai County Commissioner Jai Nelson has filed court documents in opposition to a proposed lease of a new jail facility. "The citizens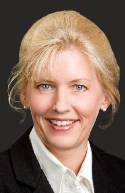 of Kootenai County have spoken loud and clear with a 'No' vote on jail bonds in 2005, 2008 and 2009," Nelson said in a statement Tuesday, announcing her legal challenge. "I'm filing in opposition to this private-public business arrangement to represent the citizens of whose voices are being circumvented by this process." She said she understands the goal of a leased, privately owned jail - operated by the Kootenai County Sheriff's Office - is to solve overcrowding in the current jail. The county has been paying to transport inmates to other counties and paying other jail operators to house the prisoners. But she said the costs of leasing a brand-new jail built by Rocky Mountain Corrections, of Ketchum, Idaho, are "exorbitant"/David Cole, Coeur d'Alene Press. More here.
Question: Do you think the county has a need for a bigger jail?