Mon., Feb. 3, 2014, 8:18 a.m.
Hucks: Coffee, Pastry & Norm Gissel
Norm Gissel, the Coeur d'Alene human-rights activist and bulldog attorney who helped take down the Aryan Nations, has an offer you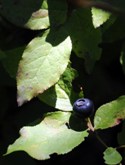 can't refuse: Join him for coffee at 8 Friday mornings at Java on Sherman in downtown Coeur d'Alene. He's ready to discuss a variety of issues. Human rights, of course. Politics. History. Art. Current events. Great books. You name it. You might ask him how he and I ended up in the Washington prison at Walla Walla one day listening to Coeur d'Alene Realtor Marshall Mend recite bad poetry: "Two prisoners looked through the bars. One saw bricks. The other saw stars." Or something like that. We were lucky to get out of there alive/DFO, Sunday Huckleberries, SR. More here.
Question: Would you like to have coffee with Norm Gissel?
---
---