Tue., Feb. 4, 2014, 1:27 p.m.
SR Editor Graham Launches Blog
Welcome to a new blog we are launching today. For starters, I will be blogging about the Sochi Winter Olympics, which I will be attending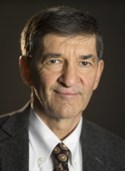 as a mentor/editor with 24 journalism students and three faculty members from Ball State University in Muncie, Indiana. However, after I return from about eight days in Russia, I will begin blogging regularly about a variety of topics of interest to our readers. The students will be writing about the athletes, fans, culture and perhaps controversy. The students are not eligible for official media credentials, so they will not attempt to report the latest results from the daily competition/Editor Gary Graham, Editor's Notes, SR. More here.
Question: Besides Huckleberries Online, which SR blogs do you read regularly?
---
---