Thu., Feb. 6, 2014, 8:23 a.m.
Clark: Free Speech Shields Bar
When I heard that a Spokane bar was serving "Date Grape Koolaid," I knew the morons running this joint would eventually need my help.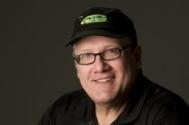 And sure enough, the Daiquiri Factory, 121 N. Wall St., is now in trouble up to its highballs. I'm not talking about the blowback from the many good people who are rightfully aghast that a business would be so callous and cavalier as to sell an alcoholic drink that makes sport of sexual assault. No, the real threat to the Daiquiri Factory comes from Kraft Foods representatives. Seems the corporation takes a dim view of having their iconic Kool-Aid brand associated with a sick play on the words "date rape"/Doug Clark, SR. More here.
Thoughts?
---
---