Fri., Feb. 7, 2014, 8:13 a.m.
Editor's Notes: Arriving At Sochi
SR Editor Gary Graham has arrived at Sochi with his traveling group of Ball State students: "We made it. The Ural Airlines flight from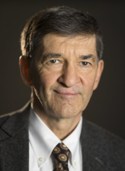 Moscow to Sochi took about two hours. Check-in procedure on the Louise Olympia cruise ship actually took longer than the flight. Sunny Sochi looks beautiful today. At least that's our first impression. Palm trees and singing hosts passing out free six-ounce cans of Coca Cola greeted visitors exiting the airport. It was 48 degrees here when we arrived at mid-afternoon. Meanwhile, it was 14 degrees back home in Spokane. Insert your own comment here. The much-touted airport security precautions seemed pretty normal. Reports of tiny tubes of toothpaste being confiscated were unfounded. Our group of 28 had few things confiscated/Gary Graham, Editor's Notes. More here.
Thoughts?
---
---