Fri., Feb. 7, 2014, 2:02 p.m.
Frasure Begins Sec Of State Run
(Former Idaho senator Evan) Frasure acknowledged that he's in a crowded race – announced GOP candidates for Secretary of State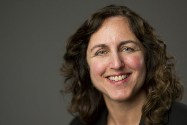 so far also include Rep. Lawerence Denney, R-Midvale; former Sen. Mitch Toryanski, R-Boise; and Chief Deputy Ada County Clerk Phil McGrane. But he said he likes his chances. Frasure, a former redistricting commissioner, said by his calculations, 43 percent of the Republican primary vote comes from east of Boise, a third comes from Ada and Canyon counties, and 24 percent comes from north of Boise/Betsy Russell (pictured), Eye on Boise. More here.
Other Eye on Boise stories today:
Question: At this point, which one of the Republican candidates for secretary of state do you favor?
---
---