Fri., Feb. 7, 2014, 4:44 p.m.
Mary Targets LCDC Yet Again
In her latest newsletter, Mary Souza conjures the Ghost of Elections Past, Lake City Development Corp., in arguing that Twin Falls attracts urban renewal jobs better than LCDC does:
Many of the businesses in Riverstone were already in CdA, they just moved to Riverstone. Some examples of this are Oxyfresh, Orvitz,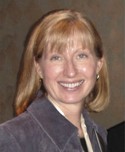 the bank, the title company, the dental offices, eye doctor, some legal offices, etc. Even the theaters to a certain extent. They were in town already. Maybe these companies added a few employees when they moved, maybe not. Yes, there are some new places like Zi Spa, Red Robin, Azteca, and such, but the restaurants, food shops and small retailers offer mainly entry-level jobs. Complete newsletter here.
Question: Mary, Councilman Dan Gookin & some others have tried to make LCDC a game changer for years now. It didn't play well in the 2013 municipal election. Do you think most Coeur d'Alene residents care about LCDC today?
---
---