Fri., Feb. 7, 2014, 3:49 p.m.
Traffic Stop Leads To Pot Arrest
At 1:45 p.m. Wednesday, Kootenai County deputies stopped a Dodge Caravan on Interstate 90, near the Cataldo area, for a lane-change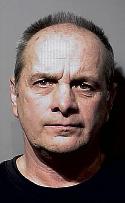 violation. While contacting the driver, Mark R. Hamman, 56, of Portland, Ore.; the deputies smelled a marijuana odor. According to Hamman, he was on a "business trip" from the Portland area to North Dakota. Hamman was traveling alone. Deputies found more than 110 pounds of marijuana in the van's cargo area. Deputies arrested Hamman on a felony charge of marijuana trafficking, possession of a controlled substance and possession of drug paraphernalia. Deputies also seized in excess of $6,000 in cash. Hamman was booked into the Kootenai County Jail, where his bond was set at $25,000. He was released after posting bond today/Kootenai County Sheriff's Department news release.
---
---