Mon., Feb. 10, 2014, 9 a.m.
Hedberg: Beatles Changed My World
The Rev. Huber was a nice guy -- about my parents' age, but was fervent for the Lord. A mild-mannered minister most of the time, once in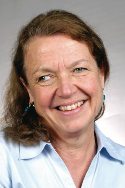 the pulpit he could catch fire, and this Sunday -- Feb. 9, 1964 -- that's what was happening. I looked up from my Nancy Drew novel to watch the Rev. Huber, red in the face, waving his arms and shouting something in German -- then lapsing into English - about an invasion. That was scary. We'd done Cold War drills in school. Were the Soviets on the way, I wondered? I caught something about some insects and then a final word in English: "Don't let your young people watch this," he exclaimed. My parents were subdued on the way home, and when I asked them what the sermon was about, they said something about some British rock 'n' roll band on the "Ed Sullivan Show" that night/Kathy Hedberg, Lewiston Tribune. More here.
Question: Do you find yourself warning your children about certain kinds of music?
---
---