Wed., Feb. 12, 2014, 9:13 a.m.
Educator Joins Superintendent Race
A Mountain Home educator is jumping into the open Republican race for state schools superintendent. Sherri Ybarra says she will focus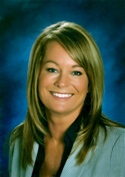 on three areas in her campaign: providing students with 21st century abilities, not overtesting students, and providing students with a safe and supportive environment. "I have proven myself as an effective leader with the commitment and vision it takes to make positive changes in education, and I've done this by being hands-on, experienced, dedicated and hard-working," Ybarra said in a news release Wednesday. Ybarra has worked in several educational capacities over 17 years, as a teacher, assistant principal, principal, federal programs director and curriculum director/Kevin Richert, IdahoED NEWS. More here.
Question: A GOP candidate for superintendent of education with hands-on experience as a teacher, principal & administrator? What will they think of next?
---
---