Wed., Feb. 12, 2014, 8:35 a.m.
Press: Hamilton Speech Shows Way
If you missed Tom Hamilton's front-page column in last Friday's paper, it's well worth looking up. Weighing in at close to 2,800 words, the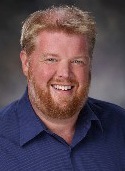 text of a speech Hamilton delivered Thursday to Kootenai County Republican Women opened with some of America's most revered principles and led to the rights and responsibilities of individuals. Hamilton's focus eventually zeroed in on bullying and the desire for citizens to be able to disagree boisterously but respectfully, without sacrificing or compromising their values. He wrote of people being defined by their beliefs and their behavior and not by labels. Just as Hamilton has made his share of enemies along the local political path as a vocal member of the Coeur d'Alene School Board, so has he earned respect/Coeur d'Alene Press Editorial Board. More here.
Thoughts?
---
---