Thu., Feb. 13, 2014, 8:41 a.m.
Sheriff Unsure RE: Guns On Campus
Kootenai County Sheriff Ben Wolfinger told The Press Wednesday that the (guns-on-campus) legislation does not directly affect his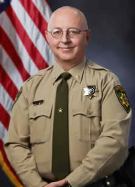 agency, since (North Idaho College) is within the city of Coeur d'Alene's police department's jurisdiction. Wolfinger wrote, in a letter to The Press, that the Idaho Sheriffs' Association voted last week to support the legislation. He wrote that he thinks the bill has "some definite merits, but also some shortcomings." It makes it clear, Wolfinger wrote, that peace officers and retired peace officers are allowed to carry concealed weapons on college campuses, and limits campus gun-carrying to civilian citizens with enhanced permits which require some recent firearms training. "Allowing people who are properly trained to carry is always a good thing," he wrote/Maureen Dolan, Coeur d'Alene Press. More here.
Question: What do you make of the sheriff's association endorsing the controversial guns-on-campus legislation?
---
---