Fri., Feb. 14, 2014, 2:01 p.m.
My 2 Cents: What's Important To Me
I've been gazing at my navel for a few weeks, as Blogfest 2014 comes into view. As many of you know, I started this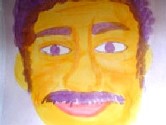 blog to provide a conservative voice in the local blogosphere during George W. Bush's 2004 re-election bid. SR editor Steve Smith gave the go-ahead and much encouragement along the way. Those of you who have been with me for quite awhile realize that I'm not nearly as partisan today as I was then and in the formative years of the blog. I suspect that the intense daily interaction with commenters of different philosophies and world filters here were responsible for the moderation, as was 13 years arguing with some of the best minds in the Inland Northwest of the SR editorial board. Today, politics above the state level mean little to me. Once we elect congressmen, they jettison off to Washington, D.C., to do basically what they want to do. The same probably can be said for those who run for statewide office. Boise's a long way from Coeur d'Alene. Locally, I support the best candidate for the job. Period. And the best candidate for a political job is the one who will benefit my community most. I have no use for ideologues who simply want to oppose everything and offer no vision for my community. I support those who try, even in the face of gale wind opposition (See: Sandi Bloem administration), to improve the greater Coeur d'Alene area. We have one shot at leaving this place far better than we found it. Huckleberries is dedicated to helping those who will help the community most, regardless of partisan pedigree/DFO.
---
---