Mon., Feb. 17, 2014, 2:31 p.m.
Here's Rest Of Diamond Cup Story
The recent unauthorized disclosure of some of the inner workings of the Diamond Cup principals has caused confusion and dismay for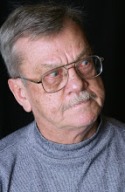 some supporters and in some quarters a desire to face the music. The motives are unclear at this time, but I am guessing that it was well meaning fund raising that went awry. To the person that ultimately sent the material to the Coeur d'Alene Press, I find it more difficult to be magnanimous. I find it difficult to suggest an act that smells of disjointed thinking or worse, sabotage, motives are suspect. In talking with Doug Miller, the president of Diamond Cup Racing, LLC, He explained that the disclosure told only part pf the story/Herb Huseland, Bay Views. More here.
Also: H1 Unlimited wants to keep Diamond Cup on schedule/David Cole, Coeur d'Alene Press
Question: If you were a betting man or woman, would you bet on a second, revived Diamond Cup race this Labor Day weekend?
---
---