Mon., Feb. 17, 2014, 8:16 a.m.
Hucks: Idaho Ignores Racist Image
For you newbies, former Spokesman-Review colleague Bill Morlin has written a primer on four decades of Aryan Nations activity in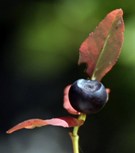 North Idaho. In "Some say potato, most say Aryan Nations" for the Blue Review at Boise State University, Morlin details the impact of supremacist Richard Butler, from his arrival from California in 1973 to the 2000 civil trial that bankrupted his Aryan Nations. Writes Morlin: "Butler didn't move to Idaho to quietly retire, but as a racist-activist, living in the public limelight and using it to attract followers. To some extent, he met his retirement goals." Morlin notes that Idaho spends $14 million per year to promote its potatoes. But nary a dime to combat the damage to its image caused by 40 years of activity by high-profile racists/DFO, SR Sunday Huckleberries. More here.
Other SR weekend columns:
Question: Do you think Idaho still has a racist image?
---
---