Mon., Feb. 17, 2014, 3:31 p.m.
Panel OKs $2M Wolf Control Bill
After two and a half hours of impassioned testimony on both sides, the House Resources Committee has voted 14-4 in favor of HB 470,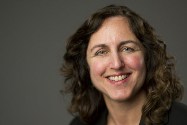 the $2 million wolf control fund bill. Rep. Lenore Barrett, R-Challis, said she wasn't so sure about setting up another board, as "the state has boards up the kabotch." But, she said, "Right now I have deer in my background, the town of Challis is covered with deer. … They're there because the wolves have driven them into town." She said, "All in all, I think we'd better do this"/Betsy Russell, Eye on Boise. More here.
More Eye on Boise posts today:
---
---