Tue., Feb. 18, 2014, 10:29 a.m.
Rusche: $8.5M, 10 Dead & Counting
To: Huckleberries Online: If Vito can total appropriations and you can count down days until filing, how about a countdown (or running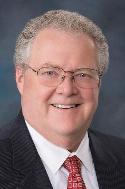 total) of premature deaths and unwarranted expenses due to lack of insurance in the Medicaid expansion population. Per the Harvard school of Medicine and Public Health, about 120 excess deaths a year in the 85,000 uncovered Idahoans. Per the MIlliman and Leavitt analyses, about $90 million in each of 2014, 2015 and 2016 or $8.5 million each month. So as of February 1 we have accepted $8.5 million in unneeded, duplicative expense and 10 premature deaths. Because we hate Obamacare more than we care about our citizens/House Minority Leader John Rusche, MD, FAAP.
Thoughts?
---
---