Tue., Feb. 18, 2014, 9:19 a.m.
Travelers' Nightmares At 30,000 Feet
Lavatory lockdown, a barfing brat and the unforgettable squeeze of plump friction. The lucky ducks have landed in my Flight-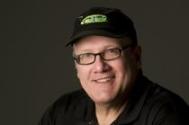 Fright contest. You may recall that last week I offered prizes for the most memorable tales of flying the unfriendly skies. In a few days I will be heading to Southern California to meet up with the kids. And due to my past air terrors, I am already dreading what fresh misery I might encounter. (Example: Once on a trip to Istanbul, I dropped my beautiful leather-bound reporter's notebook into the befouled blue waters of the jetliner's toilet.) So I figured that hearing some tales that were worse than mine would ease my fears. I base this philosophy on the part in one of my favorite Steve Goodman songs that goes, "It ain't hard to get along with somebody else's troubles"/Doug Clark, SR. More here.
Question: Describe your worst experience during a flight?
---
---