Thu., Feb. 20, 2014, 11:01 a.m.
Carlson: Common Sense MIA
"Common sense says even with the qualifications written into the (guns-on-campus) bill the mixture of immature young people,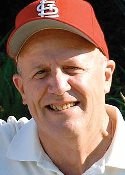 combined with alcohol or drugs and a dose of depression is a prescription for disaster. The fact that every college and university president and the Idaho State Board of Education as well as every jurisdictional police chief in college communities opposed this legislation meant nothing to the Idaho ideologues hell bent on kow-towing to the NRA's desires regardless of how stupid it might be when given the common sense test"/Chris Carlson, Carlson Chronicles. More here.
Question: Do you think any Republican respresentatives from North Idaho will stand up to the NRA and vote no on this bill?
---
---