CdA H&R Block Moves Sans Returns
It's an identity thief's dream: Boxes and boxes of income tax returns were recently found at a former H & R Block office in Coeur d'Alene.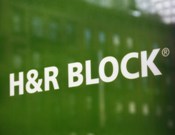 Those returns had been left behind for nearly a year. We live in a world where our identity can be stolen with a swipe of a card. And when we trust the professionals to handle our personal information we expect it will be in safe hands. But when H & R Block moved out of an office in Coeur d'Alene, boxes of names, numbers and tax information were left behind. From the outside, a nondescript office space off 4th Street in Coeur d'Alene looks empty, but when Harvest Klinge looked a little closer she couldn't believe what she saw. "They had years from 2006 to 2009 of people's tax returns," she said. In all, 30 boxes full of private information, just sitting there left behind by H & R Block/Kylee Cruz, KXLY. More here. (AP file photo)
Question: Are you affected by this?
---
---