FRIDAY, FEB. 21, 2014, 2:53 P.M.
Idaho's Lawyer Retirement Fund
Idaho's attorney general has been trying to make the case with legislative budget types for a larger legal staff. Eight years he's been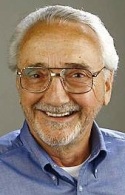 scratching on that door without success. Of course, what success can you have when your hard-to-focus governor passes the idea off wittily by telling the media "We don't need more money for lawyers. We need fewer Idahoans suing the state." Butch always was a "big concept" guy. Last three years, Gem State paymasters – read "taxpayers" – have coughed up $18 million for outside attorneys to help the state's understaffed staff. $18 million! Downtown legal beagles charge $125 $400 an hour for their help. A.G. Wasden bills his staff lawyer's work about $54 an hour. As I said, even that Palin woman could subtract a smaller number from a large one and – with help – see the problem. But – alas! She'd be wrong. Again/Barrett Rainey, Ridenbaugh Press. More here.
Question: Does it make sense for the state to underfund the attorney general's office and pay $18M for outside attorneys?
---
---