Mon., Feb. 24, 2014, 8:40 a.m.
Blanchette: NIC Mulls League Shift
How's this for timing? Come Friday, North Idaho College will make a run at a 15th national wrestling title, as host of the NJCAA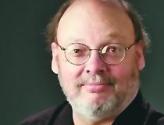 championships at the Spokane Convention Center. And two days before, it's likely to be decided that wrestling will be the only sport the school will continue to pursue at a national level. Once again, the Cardinals are grappling with a familiar question: which bowl of alphabet soup? The National Junior College Athletic Association, NIC's current home, in which full scholarships can be offered and travel to Utah, Colorado, Nevada and Wyoming is routine? Or the Northwest Athletic Association of Community Colleges, the next-door collective of 34 members with more parochial – and less expensive – aspirations? The other challenger on the mat, as always, being money/John Blanchette, SR. More here.
More about NIC shifting leagues:
Question: Should North Idaho College drop down a league to save money but lower sports aspirations?
---
---