Mon., Feb. 24, 2014, 8:51 a.m.
Hedberg: Surviving Life's Dents, Dings
That old saying, "the first cut is the deepest," may have been referring to something else, but to me it has to do with getting the first ding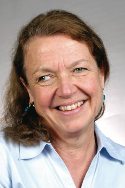 in my new mandolin. I'm not normally too protective of my musical instruments; my guitars, which I've had for a long time, look like they've been used as weapons. But this new mandolin, I bought it last summer and just started learning to play it. Not that good yet, but I love the sound. It's fun to play and I know who made it and where it came from - and the cost. It's all been worth it. So it hurt the first time I dropped a guitar capo on the top of my new mandolin that was lying on the floor beside me and crunched a little hole in it about the size of a pencil eraser. That first cut, boy, you really feel it/Kathy Hedberg, Lewiston Tribune. More here.
Question: Have you seen a prized possession get a dent or ding recently? Did you react well?
---
---