Mon., Feb. 24, 2014, 9:23 a.m.
Hucks: McEuen Sculpture Elicits Praise
Last week, Coeur d'Alene unveiled the third piece of public art that will grace the new McEuen Field to rave reviews from my Huckleberries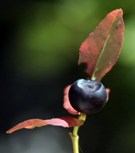 Online readers. "The Explorer," which features two boys and a girl hiking over a log, however, elicited this caution from Randy Myers of Coeur d'Alene: "That's a winner. Themed right and well done. I hope it doesn't go the way of the bike lady and dog piece, for, I presume, the price (thieves) could get for the metal." Randy was referring to "Kate," the wonderful sculpture of a woman on a vintage bike with two dogs running alongside that was stolen from Riverstone Park this winter, possibly for the recyclable material. Art may be in the eye of the beholder. But the level of hard-heartedness that it takes to steal or deface public art fortunately is only harbored by a few, DFO, Sunday Huckleberries. More here.
Other SR weekend columns:
Question: Are you more aware of public are in Coeur d'Alene today than you were a year ago?
---
---