Mon., Feb. 24, 2014, 11:56 a.m.
Nils: 'The Fork' Coming To Lakeside
Lunch and dinner with a bistro emphasis will be available at The Fork at Lakeside. This restaurant will open in a few weeks at 309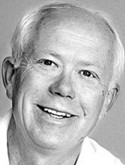 Lakeside Ave. in the space that formerly housed the Lemongrass and Takara eateries. Posted on the door out front, the menu includes appetizers, steaks, ribeyes, several fish and seafood items, sandwiches, soups, salads and kids' specialties. The entrees are the spin of owner William Scott, who has 15 years in the restaurant industry in Idaho, Washington and California. He's originally from Detroit and was with the Army in Tacoma. Originally from Spokane and North Idaho, Monica Scott was manager and sushi chef for her mother's Momiji Japanese Red Maple restaurant in Post Falls and was also with other area restaurants/Nils Rosdahl, Business Bits, Coeur d'Alene Press. More here.
Question: Which new restaurant are you most excited about?
---
---