Tue., Feb. 25, 2014, 8:55 a.m.
BSU: Campus Carry To Cost $2M/Yr
Boise State University could spend $2 million a year over the next three years beefing up campus security if lawmakers pass a bill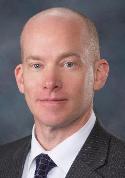 allowing concealed weapons on Idaho campuses. Boise State would likely increase and arm its security force, purchase metal detectors and spend money on training for its campus officers on responding to incidents involving guns. "With guns prohibited on campuses, any situations involving a firearms are an immediate 911 emergency call," wrote Jon Uda, campus security director, in a memo to campus finance and legal staff. "With the passage of SB 1254, security officers will now be making regular contact with armed faculty, staff, students and visitors in non-emergency situations"/Bill Roberts, Idaho Statesman. More here. (Photo: Sen. Curt McKenzie, Campus Carry bill sponsor)
Question: Do you suppose our omniscient state legislators thought of the extra cost for security that the Campus Carry bill would require?
---
---