Tue., Feb. 25, 2014, 8:47 a.m.
Malek: Don't Judge Me On 1 Issue
Rep. Luke Malek, R-Coeur d'Alene (RE: Solons vote to block "planning police") Pretty harsh rhetoric here. Reminds me of another time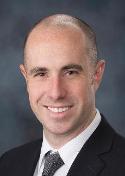 I was defined over a single vote. This doesn't change zoning, so adult businesses will not be allowed to pop up wherever a business would like them. This doesn't take away any authority to ensure safety or function. This DOES prevent tinkering with the design of a commercial building WHEN that tinkering is only for aesthetics, AND that tinkering changes the building structurally. We heard from many businesses (you know, people that create jobs) that had horror stories of citizen panels interjecting personal bias into design review that cost these businesses sometimes hundreds of thousands of dollars based on subjective criteria. To be fair, there were plenty of people who worked for municipalities that testified that businesses liked the process. But, none of those businesses testified. Architects did. But thats like lawyers testifying for billable hours. Not saying you should trust politicians, but ad hominem attacks over a single issue aren't really going to help you in your efforts to change the level of discourse, are they?
DFO: I appreciate that Rep. Malek weighed in on this issue.
Thoughts?
---
---