Wed., Feb. 26, 2014, 11:46 a.m.
Batt Supports 'Add The Words'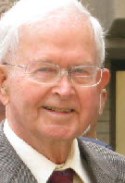 Former Republican Gov. Phil Batt said Wednesday that Idaho's "disdain" of gays has hurt his family — including his gay grandson — and pressed the Legislature to add civil rights protections for lesbians, gays, bisexuals and transgender people. He also reiterated his view, contrary to that of GOP Gov. Butch Otter, that Idaho's policies harm business growth. Otter has declined to weigh in on the issue, except to say it's up to the Legislature. GOP lawmakers have refused to hold a hearing on an "Add the Words" bill/Dan Popkey, Idaho Statesman. More here.
Question: What impact with former Gov. Batt's endorsement of "Add the Words" have on Idaho legislators?
---
---