Thu., Feb. 27, 2014, 9:41 a.m.
Souza: Leave Grandstand Alone
In her latest newsletter, Mary Souza offers this comment re: the possible effect of the Four Corners project on Memorial Field: "At last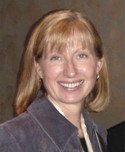 week's City Council meeting, the acting director of the Parks Dept, Bill Greenwood, was asked about Memorial Field by Councilman Dan Gookin. Bill seemed to tap dance around, saying the old grandstands are not in the best of shape, and they might want to reposition the field ... etc. (In other words, they have plans to seriously change Memorial Field.) It sounded like the same old style from the recent past, of having a back room plan in place before talking to the public. So I was glad to hear new Mayor Steve Widmyer tell Bill Greenwood that the grandstands hold great historic value for people, and much of the history of the Fort Grounds has already been taken away, so he hopes the grandstands will be preserved. (In other words, no way Bill)." Full newsletter here.
DFO: I don't agree that the Memorial Field grandstand is sacrosanct. Those bleachers are dilapidated and need to be replaced. OTOH, I wouldn't mind seeing a new facade that looks like the current grandstand.
Question: Do you think the Memorial Field grandstand should be preserved for historic value? And what do you think re: relocating or reconfiguring Memorial Field elsewhere on the same site?
---
---