Mon., Jan. 6, 2014, 8:15 a.m.
Eye On Boise: Starting With Subs
When the Idaho Legislature convenes on Monday, it'll have two unaccustomed faces in its midst: substitutes designated by North Idaho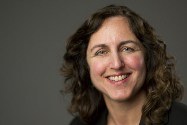 lawmakers to fill in for them short-term due to health concerns. Sen. Bob Nonini, R-Coeur d'Alene, has designated his wife, Cathyanne Nonini, to substitute for him through Jan. 15. Rep. Frank Henderson, R-Post Falls, has designated North Idaho businessman John Chambers, a semi-retired executive at Ground Force Manufacturing, to fill in for him for up to two weeks. Nonini has been recuperating from a serious infection. "He's planning on coming back around the 15th," Senate President Pro Tem Brent Hill said. Henderson broke his hip during a recent vacation mishap in Hawaii and hoped to be recovered enough to make the session's first day, but decided he needed a little more time/Betsy Russell, Eye on Boise. More here.
Question: Are you comfortable with the idea that substitutes will begin the session for state Sen. Bob Nonini and state Rep. Frank Henderson? Would it be better if those seats were vacant until the voter-approved legislators returned?
---
---