TUESDAY, JAN. 7, 2014, 8:34 A.M.
Bloem Farewell Event Thursday
The community is invited to join in recognizing 12 years of leadership under Mayor Sandi Bloem during an open house on Thursday,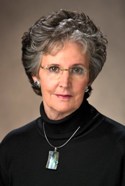 January 9, from 6-8 p.m. in the Community Room of the Kroc Center, 1765 W. Golf Course Road. The event is free and refreshments will be provided. Mayor Bloem began her tenure in 2001 and opted not to seek a fourth term. Under her leadership, the city experienced several monumental accomplishments, including a new downtown library, Higher Education Campus, Community Kroc Center, and the current construction of McEuen Park. "I believe creating membership in a community is the central feature in building prosperity," Bloem said last month during her final state of the city address. "More and more, people are choosing to return to Coeur d'Alene, to live here, to retire here, to recreate and raise a family here"/Keith Erickson, Coeur d'Alene Today.
Question: What is Mayor Bloem's greatest accomplishment?
---
---