Jana Jones, a Democrat who narrowly lost to Tom Luna in 2006, announced today that she's again running for state Superintendent of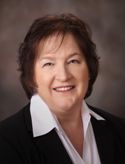 Public Instruction. "I've spent the last 40 years in education in the classroom, in school districts, at the state level, and in both the public and private sectors and I know what it takes to bring everyone to the table to do what's best for Idaho's kids," Jones declared in her announcement, issued today. Jones, who holds a bachelor's degree in special education and a doctorate in educational leadership, taught public school and holds state endorsements to serve as a principal, superintendent and special education director, founded a still-prominent early childhood education center in Idaho Falls, headed Gov. Cecil Andrus' Office for Children, worked at the state Department of Education under three superintendents, including two Republicans and one Democrat, and was chief deputy superintendent to then-Supt. Marilyn Howard/Betsy Russell, Eye on Boise. More here.
Question: If Superintendent of Schools Tom Luna runs and survives the GOPrimary, can he be beaten by Democrat Jones?