Wed., Jan. 8, 2014, 2:58 p.m.
Letter: Trapped By Bad Law
I'm writing in response to the horrific story of Pat and Kim Boland's dog, Billi, (shown in courtesy photo to CdA Press) that was in the Jan.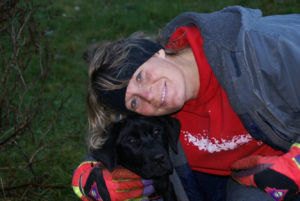 5 edition. I can't believe the law allows for trappers to place their traps in such a highly used recreational spot as the endowment lands in Cougar Creek. I have personally hiked and hunted my lab in this area at least 50 times in the past eight years. There are many houses in the area and I know for a fact it's heavily used by hikers and joggers with dogs. There are so many other areas that trappers can trap in North Idaho. Leave the populated areas alone. I won't be taking my dog out there anymore due to the irresponsible state trapping laws as well as the careless and negligent attitude of this trapper/Rob Hamilton, Coeur d'Alene, letter to the editor, Coeur d'Alene Press.
Question: Can you conjure a law that would protect pets from a situation like this?
---
---