Fri., Jan. 10, 2014, 8:15 a.m.
Adler: Short Session Bad For Idaho
The working assumption that this will be a short, relatively uncontroversial legislative session may prove to be true in the end, but a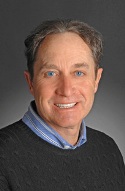 truncated assembly, spurred by incumbents' desire to return to the campaign trail, may not effectively serve the "people's business" - the very rationale for the creation of government. Idaho faces serious challenges and compelling issues. The Democrats' muscular response to Governor Otter's "State of the State" address brought these concerns into sharp relief. As Senate Minority Leader Michelle Stennett, D-Ketchum, noted, Idaho ranks 50th in wages per capita income, 50th in school support, and claims the highest percentage of minimum wage workers in the nation. She was undoubtedly correct in her assessment that "these measurements - education and household economy - are related." If Idaho's legislators can begin to seriously address these conditions - "the state of the state" - in 75 days or so, more power to them/Director David Adler of the Boise State University Andrus Center for Public Policy. More here. (Photo: BSU Andrus Center)
Question: Would you rather see your state representative in Boise taking care of business deep into April or busy on the campaign trail trying to get re-elected?
---
---