Tue., Jan. 21, 2014, 8:16 a.m.
Broken Finger Attracts Waves
Sandpoint's Joanne Cottrell could not help but be pleased. "I was walking back to work after lunch and noticed that people driving by were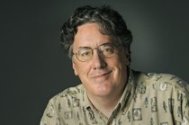 very friendly" she wrote. "They were smiling and waving at me. How sweet." Then she realized what was going on. Cottrell recently fell and broke her wrist. And, well, she can tell it. "I walk down the street with my arm raised to keep my wrist elevated. Looks like I am waving." So, OK, maybe what she witnessed was not a spontaneous burst of good cheer from passing strangers. But hey, a smile is a smile. "I am glad that I can bring a bit of happiness to folks. I may continue to wave after my cast is off"/Paul Turner, The Slice. More here.
Question: Do you wave at strangers? Ever?
---
---