Tue., Jan. 21, 2014, 10:48 a.m.
Denney Defends 'Duck Dynasty' Event
I'd like to thank Marty Trillhaase for drawing attention to our campaign fundraiser on March 29, at the Idaho Center. Yes, we're bringing in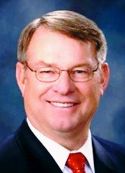 leading cast members from "Duck Dynasty," the wildly popular Arts and Entertainment Network program that was temporarily canceled, then brought back. Why was it brought back? Well, as I said, it's a wildly popular show and the public demanded it.For those who haven't seen the show, "Duck Dynasty" is about a Louisiana family that has made a fortune by making duck calls and put together a funny reality show highlighting their down-home lifestyles. Phil Robertson, his son and other men in the program have long beards, which adds to the flavor of the program.Granted, political correctness is not their strong suit and I don't agree with everything they say. Of course, I also don't agree with everything written in the Lewiston Tribune. In both cases, I will defend their rights to express opinions - even if I don't agree with them. But the event on March 29 is not about expressing political views/Lawerence Denney, candidate for Secretary of State, Lewiston Tribune. More here.
---
---