Tue., Jan. 21, 2014, 8:31 a.m.
Grip: Spring Training Would Be Nice
Actually a nice spring training preview would go over really well right now. After tasting some warm weather in my trip to the LA Basin last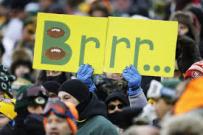 week, the idea of sun, heat and the smell of the ball coming off the bat sounds pretty good right now. But that's for a few weeks down the road. It's a bit too cold around here to get in a baseball state of mind. However, the weather is perfect for staying indoors and contemplating another Seahawk Super Bowl. It's almost starting to become a habit. Yep, every time the NFL holds a Super Bowl in a cold-weather city, you can book the Hawks. It was eight years ago the league put the championship game in Detroit and Seattle was there. Since then, the game has been held in Miami, Phoenix, Tampa, Miami again, Dallas, Indianapolis (wait, how did the Hawks miss that one?) and New Orleans/Vince Grippi, A Grip on Sports. More here.
DFO: Vince Grippi provides a daily wake-up call for Northwest sports fans with his Grip on Sports that can be found on the SR's SportsLink blog. I will begin highlighting Vince's posts more frequently.
Question: I have a friend who begins counting down the days to spring training the minute the World Series ends. Are you excited to see pitchers and catchers report to spring training each February?
---
---