Wed., Jan. 22, 2014, 9:01 a.m.
Bill Hall: Life Is Full Of Broken Yolks
I was frying two eggs the other day, one for me and one for Sharon, when I felt like a manly man and cracked one of the eggs too roughly,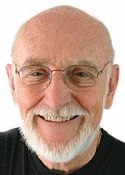 producing what is known as a hard-fried egg with a broken yolk. That left us with two different egg dishes. One was a perfect egg, sunny-side up, steamed in a covered skillet until just the right amount of hot, runny yolk. The other was a broken egg with yolk running all over the skillet, instantly solidifying and turning into something like a hard-boiled yolk, only flatter. That was my mistake. So I did what any honorable cook would do: I served that egg to myself and served the perfect egg to a perfect mate. Sometimes a rooster must, as a matter of integrity, be there for the hen. Sharon tried to be equally generous, saying she didn't mind the flat, hardened yellow yolk cooked into something like a drunken Picasso painting/Bill Hall, Lewiston Tribune. More here.
Question: What do you with hard-fried eggs with broken yolks?
---
---