Wed., Jan. 22, 2014, 10:39 a.m.
Goodlander Gets LCDC Reappointment
(Councilman Steve) Adams said he talked with the mayor about his recommendations before the council meeting, and explained that he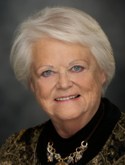 was opposed to re-appointing former City Council Member Deanna Goodlander to the Lake City Development Corp. He asked the council to hold a separate vote on Goodlander's appointment, and he would support the rest of the recommendations. The council agreed and appointed all of the other volunteers on a 5-1 vote. McEvers voted in protest against that motion. He did not want Goodlander removed from the list, but Goodlander was appointed anyway on a 4-2 vote, with (Councilman Dan) Gookin and Adams voting no/Jeff Selle, Coeur d'Alene Press. More here.
Question: Do you support the reappointment of former councilwoman Deanna Goodlander to the LCDC board?
---
---